What you need to know
When life doesn't go according to plan, building your resilience can help you handle whatever comes your way. Explore ideas about how you can reset your mindset.
If you or someone you know has a more immediate need, connect with resources you can use right away.
If you or someone you work with is struggling, reach out to a trained BAE Systems Advocate for mental health support (must be on the network to access).
Physical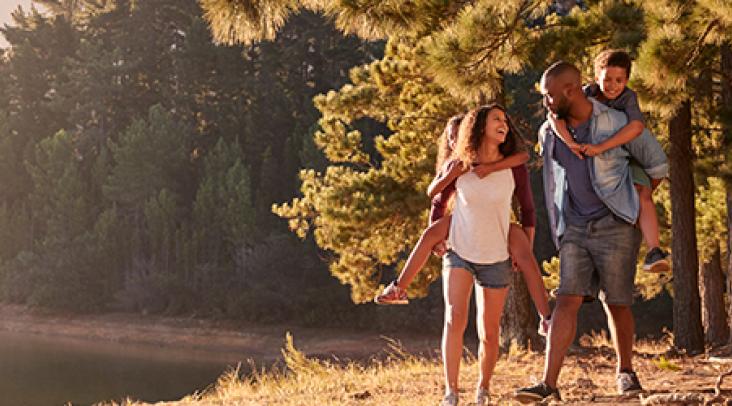 Add movement to your day
It only takes five minutes to boost your mood, improve your physical health, and see long-term benefits to your body.
Start small: Lace up those shoes and start moving! Track your progress or reward yourself by buying a tracker or new active wear, and pay less for them through Beneplace.
Build up: Get a coach and strengthen your chances of staying committed to your goals, like shedding those pounds or quitting smoking.
Reduce your carbon footprint
Lowering your environmental impact may seem daunting. But you can take small steps to improve the environment and your quality of life.
Start small: If you don't have one already, buy a recycling bin (or repurpose a paper bag), and sort your recyclable items from regular trash.
Build up: Did you know that most errands occur within a two-mile radius of your home? Consider walking, biking, or scootering (weather permitting, of course) to take care of local business.
I spy…wait, why isn't this in focus?
Did you skip your eye exam or spend more hours at a computer during the pandemic? You can prevent it from getting worse.
Start small: Try the 20-20-20 rule. Every 20 minutes, try shifting your focus to something 20 feet away for 20 seconds. Take regular breaks if you typically perform work that involves intense focus, and skip looking at your phone screen during your eye break!
Build up: Schedule a visit with your eye doctor, and discuss your symptoms. Computer glasses might help strained eyes. If you're a VSP member, you have access to discounts on frames and lenses, and updated glasses are a good option for spending HSA and FSA funds.
Did the pandemic postpone your preventive care?
You're not alone — and today is the day to get back on track.
Start small: There's no time like the present to schedule those preventive care visits that you skipped during the pandemic. And if you have a Cigna medical plan, your preventive care visits are covered 100 percent by your plan. Get motivated to prevent the little things from becoming bigger health issues.
Build up: We get it — some of these preventive care visits aren't ones you look forward to, but they're necessary to keep you in good health. Connect with your doctor to determine the screenings requiring your attention now. Grab a calendar and schedule your screenings, and get dates on the calendar for 2022 to keep yourself on track.
Recognize and reduce your stress
Understanding how your mind and body respond to stress can help when the going gets tough.
Start small: Take a few minutes to pick up on your body's stress signals. Then try deep breathing, stretching, getting fresh air, or writing down your thoughts to help reduce your stress.
Build up: Reach out to someone before a nagging issue becomes a bigger problem. Connect with a Cigna EAP professional day or night at 1-800-591-9339 to get support for family and relationship struggles, stress, anxiety, and addiction.
Emotional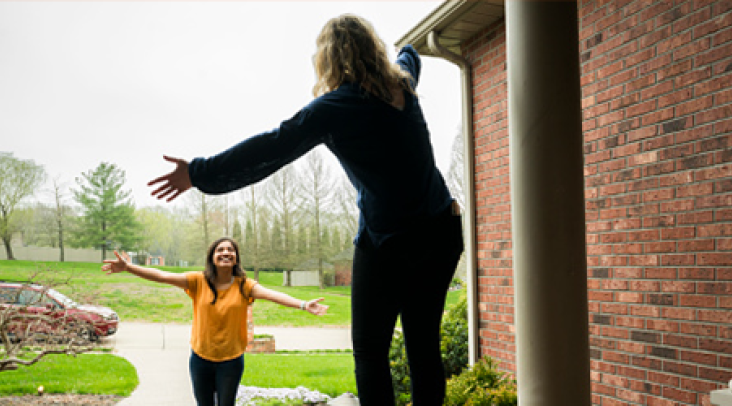 Take time to refresh
Working around the clock? Take the time to step away from work, whether you measure that break in minutes, hours, or days.
Start small: Taking a short break can make a big difference. Sit outside, go for a quick walk, or take ten deep breaths.
Build up: Step away from your computer and take your lunch break. Take it a step further and schedule that staycation or take a mental health day.
Let some sunlight in
Not feeling like yourself lately? It could be a sign of a vitamin D deficiency.
Start small: Get outside! Just 20 minutes of sunlight can elevate your vitamin D levels and boost your mood. Try taking that first cup of coffee outside each morning, or grab the mail and sit outside to sort through it (and stop by the recycle bin on the way in).
Build up: Food influences your mood, and nutrition deficiencies can have a big impact. Check out the Cigna.com Eating Well section, and if you're in a Cigna medical plan, you have free access to nutritionists and dietitians who can help you incorporate more foods rich in vitamin D into your diet. Visit myCigna.com to learn more about this free and confidential health coaching service.
Ease up on social media and news scrolling
Too much news and social media can affect your emotions, drain your energy, and make you feel like you're missing out.
Start small: Reduce your time on social media. Delete social apps you don't use or like, and set times each day to check your accounts, rather than monitoring them all day long.
Build up: Minimize the daily news media you consume, particularly at night. The negativity can influence your mental outlook, elevate your stress and anxiety, and impact your sleep.
Go on a digital detox when around others
If you're going to be here, then be here! Sometimes, the gift of being present is the best gift you can give someone.
Start small: Put the phone away at meal times and be fully present for your dining companions. If you have kids, this can be a great opportunity to lead by example.
Build up: Try using your phone less throughout the week. Reduce your use at night; for a 10 p.m. bedtime, put your phone away at 8 p.m. Leave it at home when you walk the dog, exercise, or play with your kids. If you like to take pictures, airplane mode lets you use it only as a camera.
Keep kid-friendly activities and resources close at hand
Whether it's a rainy day or a sick day, it's always good to have kid-friendly activities on hand.
Start small: Check out Bright Horizons®️ World at Home for ways to keep your kids learning at home. World at Home offers free and fun activities, designed by education experts, for kids of all ages with no registration required.
Build up: If your kids are older or need help with certain subjects, Bright Horizons offers online tutoring and enrichment through Varsity Tutors and academic and test prep through Revolution Prep at a discounted rate.
Financial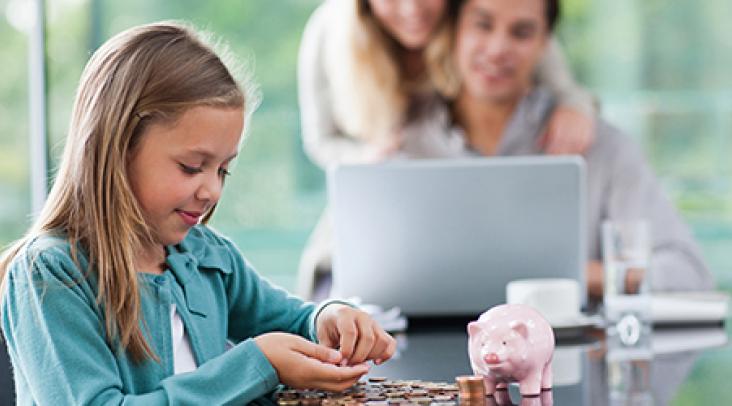 Check your interest rate
Knowledge is power, especially when it comes to your finances. Interest rates on credit cards and loans can fluctuate, so make sure you're not paying more than necessary.
Start small: Need to pay off a few loans? Tackle the loan that has the highest interest rate first. Another resource at your disposal is Kashable, a newly expanded short-term loan program that can help you cover unexpected expenses or consolidate credit card debt with a lower interest rate.
Build up: Consider an all-cash diet. Try paying for everything in cash for one week – no cards allowed! Becoming more aware of your money can help you prevent debt from building up…and being stuck with high interest rates.
Make cents of your money
Draft a budget, track your spending, and pay down debt. NOW is always a good time to improve your financial outlook.
Start small: Pennies add up faster than you think. Pick one or two important money goals to focus on first – the resources on the Financial Education Center can offer ideas on how to get started.
Build up: Invest in your financial knowledge. Get help from an EAP financial counselor to discuss your personal situation and learn how to improve your fiscal fitness.
Plan and save for your future
Having cash on hand for unexpected events or future splurges is a smart money move and can bring peace of mind.
Start small: Start by saving $20 a week to build up an emergency fund or chip away at debt. Consider redirecting money you're saving by driving less, eating at home, or taking fewer vacations.
Build up: Set up paycheck distributions to automatically deposit amounts into specific, named bank accounts. Increase your savings to $50 or more per paycheck to reward yourself with a splurge or take that dream vacation.
Make some $mart money moves
It's always a good time to pause and assess your money habits.
Start small: Are you using your subscriptions? Review your monthly statements – yes, even your Amazon Prime account – for subscription charges. Then, cancel any you no longer need or use. For those you keep, check Beneplace for potential discounts.
Build up: Take advantage of Alight Financial Advisors' free financial webinars to reset, reassess, and reward yourself with some $mart money moves. Session recordings are posted to BenefitsNavigator to view at your convenience.
Find a routine that works for you
Routines aren't just for physical activities. They can help you maintain consistency and bolster your savings. After all, consistency is key.
Start small: Make saving easier by making it automatic. Whether through your bank or BAE Systems, there are a number of ways to automatically transfer funds into your savings each paycheck. Recurring transfers are considered one of the most effective ways to build savings.
Build up: Each weekend, shop for and prep your meals for the week ahead. Not only will you save money, you'll make healthier choices and check meals off your to-do list for the week. No time to shop? Try a meal prep delivery service. Many are available at a discounted rate through Beneplace.
Mindfulness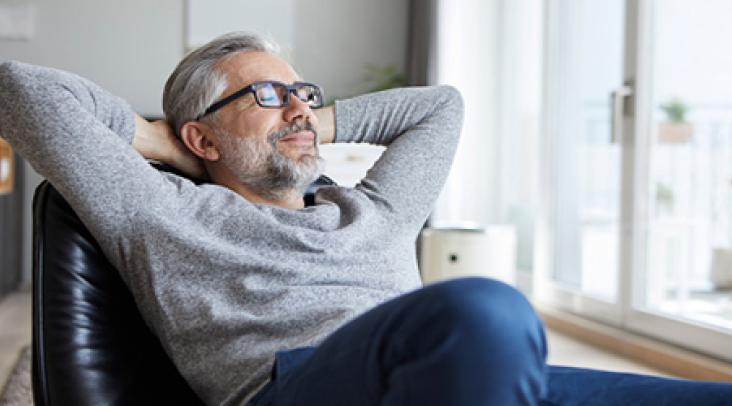 Change the chatter
Talk back to your inner voice, and keep the conversations you have with yourself more positive.
Start small: No one can hear what you say to yourself, but a steady stream of negative commentary can take a toll. Share your internal monologues with others to help shift them to a positive tone. Get help from the Cigna EAP's free resources and wellness webcasts.
Build up: Try talking (or texting) with a therapist using Talkspace, a free text and video-based therapy service that connects you to a dedicated, licensed therapist anytime, anywhere. Get started now.
Practice mindfulness
Your mind is powerful. Mindfulness and focusing on the current moment can help relieve stress, lower blood pressure, improve sleep, and much more.
Start small: Set aside a couple of minutes to calm your mind. This simple practice can help you reset your thinking, reduce stress, and improve your mental and physical outlook. Meditation and mindfulness apps like Calm can help.
Build up: Register for a wellness webcast, or watch one at your convenience on demand. As a bonus for Cigna national medical plan members, you can earn wellness incentives when you take this action.
Own your morning
How you start your day can influence the rest of your day, so why not start your day your way?
Start small: Start every day for the next week by not checking your phone. That's right, no looking at your phone as soon as you wake up, every day, for one week.
Build up: Morning exercise can boost your mood and productivity. Work in at least 10 minutes of activity into your routine Monday through Friday. Take a brisk walk, then roll your head from side to side and shrug and release your shoulders, or simply spend a few minutes extending your arms over your head and holding that stretch.
Be intentional about connecting with colleagues
Forming relationships is a strong predictor of mental well-being. Stay focused on making connections, especially in today's socially distanced world.
Start small: Mentorship invites us to invest in each other, lift our spirits, and cultivate a sense of purpose. We all have something to share, from expertise and experience, to our energy and empathy. Learn more at our Mentoring site.
Build up: Consider joining an Employee Resource Group (ERG) to virtually meet people across the company, boost your knowledge of other teams, and foster new ideas and relationships.
Consider a furry, feathered, or finned companion
Spending time with animals can elevate your mood and help alleviate feelings of isolation.
Start small: Research local animal rescue organizations, and volunteer. Spending a few hours with a furry friend can do wonders. Not ready for in-pawson volunteering? Check out other ways to donate and help animals in need.
Build up: Consider fostering or even adopting a dog or cat in need. Animals offer love and many emotional and physical benefits to people. If you bring home a furry friend, Beneplace has discounts on pet insurance and pet products.
Help anytime, anywhere

Feeling lost or alone? Are you worried about a colleague or a family member? Getting help is not a sign of weakness—it's often the strongest thing you can do. Support is available around the clock, no matter where you are.

24/7 crisis help: Call the National Suicide Prevention Lifeline at 1-800-273-8255.

Confidential, no-cost one-on-one counseling: Connect with an Employee Assistance Program professional at 1-800-591-9339.

Connect with the EAPNational Suicide Prevention Lifeline